Saltwater-P.D shaft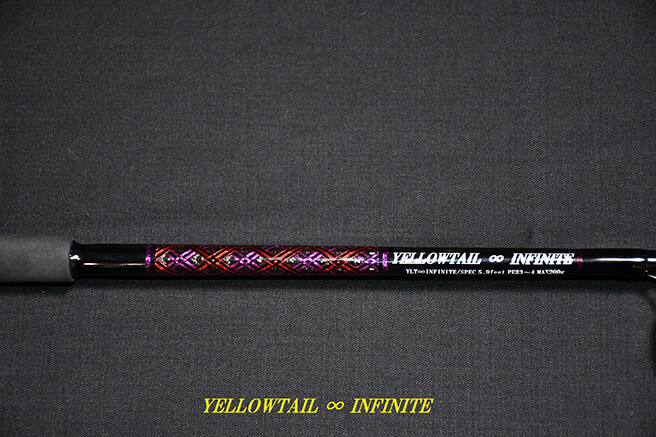 NEW
YELLOWTAIL ∞ INFINITE SPIN
NEW MODEL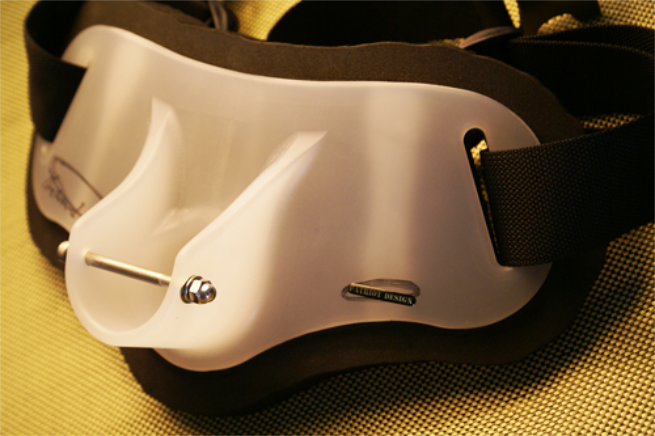 Ocean Fighting Belt Type-A
After many long months of trial and error testing we have finally come up
with the most comfortable and effective rod holding fighting belt. This belt is very light and its shape designed to fit the angler perfectly. Even when fighting the toughest of prey the belt gifts the angler major stability.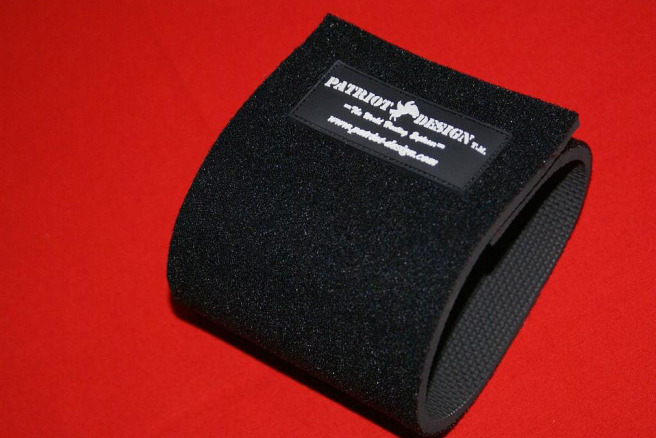 P.D ROD BELT
P.D ROD BELT
P.D ROD BELT
【Size】 L 350mm x W 100mm
【color】 Black
【Price: 700-jpy】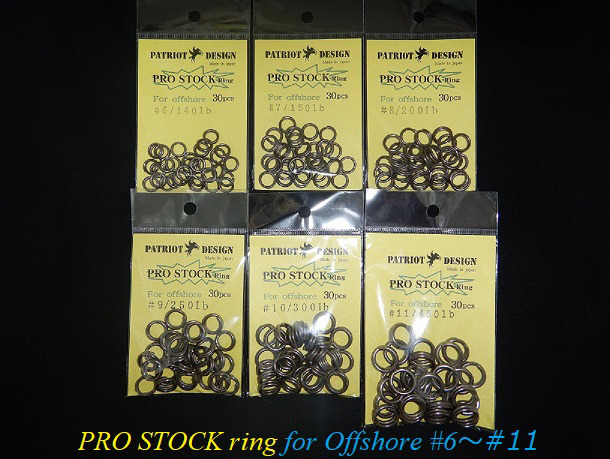 PRO STOCK RING for OFFSHORE
PRO STOCK RING for OFFSHORE
Extra heavy wire is used for offshore. The material is sus304. Heat treated and polished. Please note that it will not return if opened too much. 100% completely made in Japan.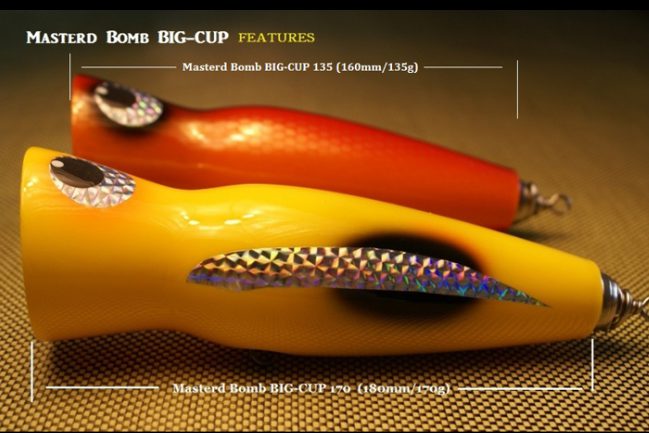 Masterd Bomb Big-Cup
Powerful Loud Showy, Super Stable GT Enticing lunung Tool
This allows it to stay very close to the bubbles it creates and is the reason for its very high average hook-up percentage. Missed bites are few and far between and this is the main Masterd Bomb BIG-CUP signature characteristic. Both the short touch loud popping action and the Long Jerk diving action produce excellent results when using the Masterd Bomb BIG-CUP.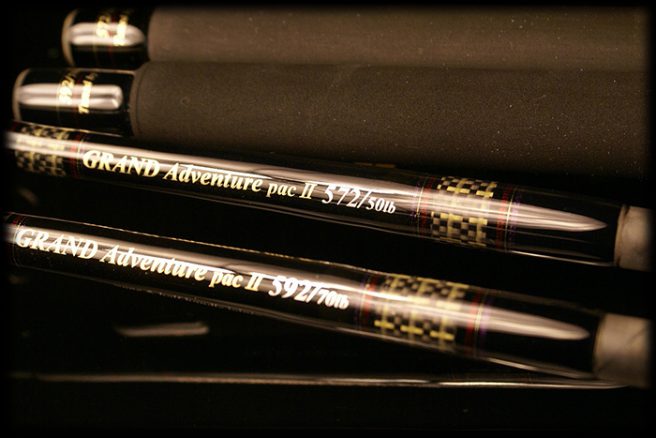 GRAND ADVENTURE PAC II
For Big Game jigging Traveller Model
With a packing length of only 102cm~111cm,this new rod will truly surprise you. Conpact and easily storable,the traveller model is perfect for the outward-bound hunter.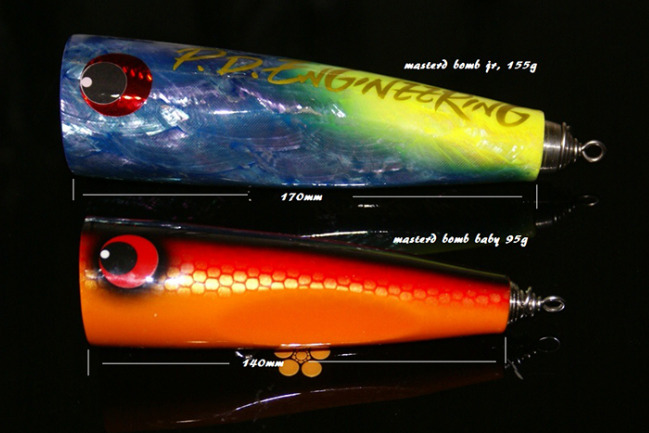 Masterd Bomb
World Class GT Baits
It is an unrivalled popping machine which we, P.D. Brand wish to express the utmost pride as we deliver it to you, the world. This is an essential piece of equipment in any serious monster hunters arsenal which we can proudly say out performs anything else available. P.D. Brand are creating and delivering a NEW WORLD STANDARD.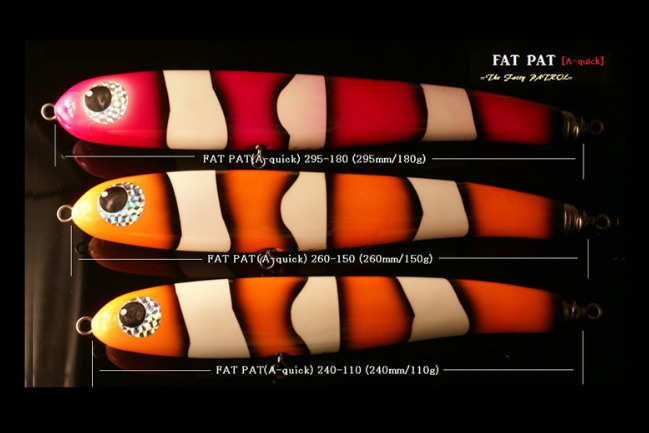 FATPAT
Sea face bubble creator --- Fatty PATROL
While the stick bait slides wildly to the left and right, the FAT PAT has a much shorter body, a bigger heavier more buoyant head and is designed 3 dimensionally. The large buoyant head creates a lot of bubbles during jerking as it, pivots, trembles and dives, mimicking the action of a real bait fish.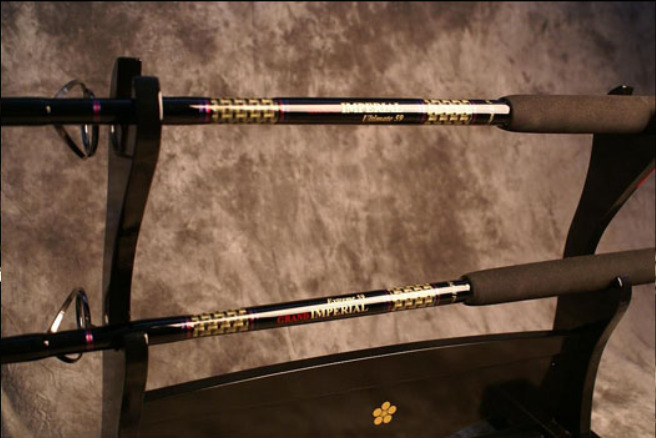 GRAND IMPERIAL
For Big Game jigging collection
The matchless range of HI-Torque. HI-Power rods with unique pre-emenant design,brought to you by P.D Brand.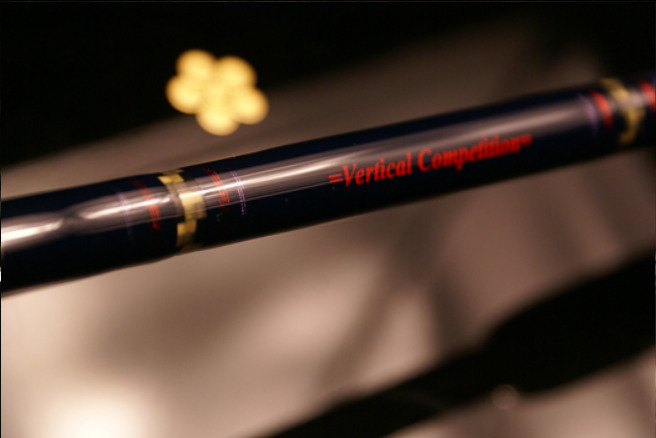 GRAND IMPERIAL VERTICAL COMPETITION
For Big Game jigging collection
PD Brand is introducing four new rods that by their mere existence will change vertical competition hunting forever. The GRAND IMPERIAL Vertical competition range of supremely high performance shafts brings ultra torque,astonishingly sharp action and incredible control to any deepwater hunter.